California's goals and concern
Reduce GHG to 1990 levels by 2020
Reduce GHG by 80% by 2050
California Public Utility Commission (CPUC)
Save 20% of energy consumption by 2020
All new home Net Zero by 2020
$1 billion into Energy Upgrade California
Jofforts Goal
Reduce, Reuse and Recycle
Find all ways to reduce energy consumption & dependence (electricity, water and nature gas). Sell equipments that use less energy or dependence from grid, switch over nature gas carrier to producer, recycle/reuse grey water. Educate customer the principle & benefit of green. Consult how to green at planning stage after all energy squeezed than sizing a proper solar system.
Enabling Legislation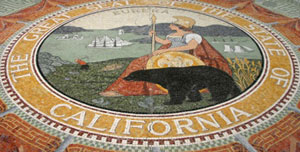 California State Legislature passed Assembly Bill 117 in 2002, enabling Community Choice Aggregation (CCA). CCA allows groups of communities to purchase power on behalf of their residents, completely supported by revenues—rather than by taxpayer subsidies. CCA is currently allowed by law in 6 states: California, Illinois, Ohio, Massachusetts, New Jersey and Rhode Island.AB 117 mandated that customers be automatically enrolled in the CCA that is formed in their area. Customers who wish to continue with the investor-owned utility company may choose to opt out of the CCA.
Become a Deep Green Champion
Do something BIG about global warming by choosing Deep Green 100% Renewable Energy today.
With Deep Green you can purchase all of your power from non-polluting, renewable sources. It's a voluntary program and it's available right now – electricity customers in Marin and Richmond can sign up today.
The additional cost of Deep Green is just a penny more per kilowatt-hour than our Light Green rates. For the average residential customer, the additional cost of Deep Green adds up to $5 per month.